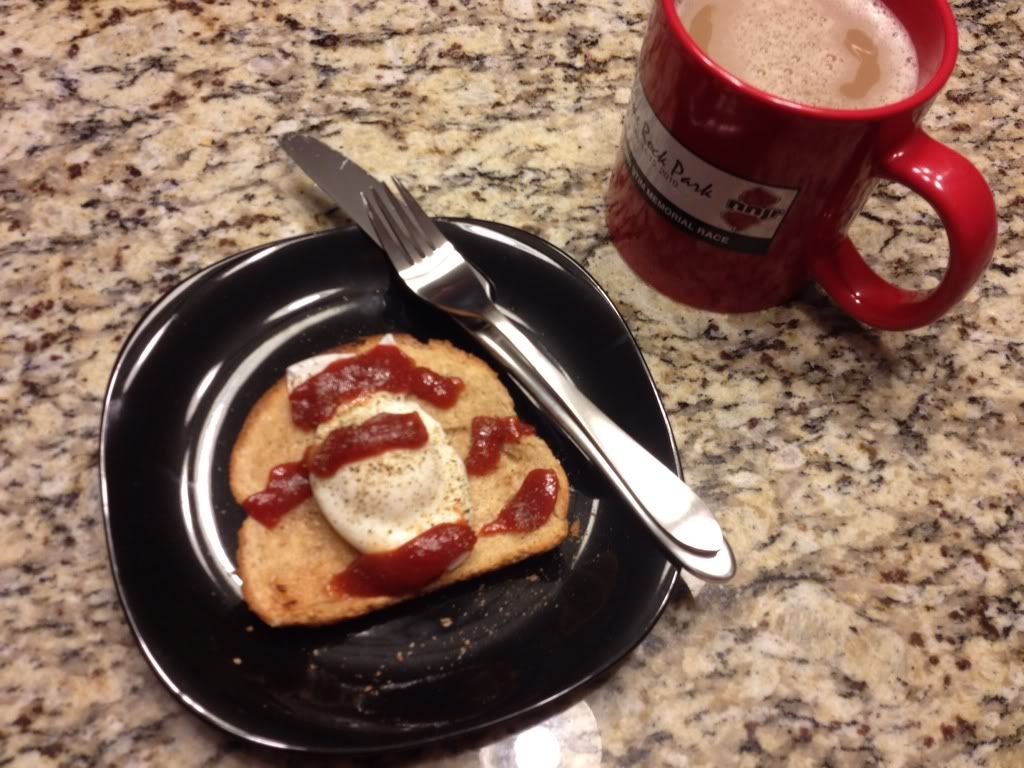 Classic breakfast my mom use to make :)
Ingredients:
1 Slice of your favorite toast
1 Egg
Salt and Pepper
Catsup
Boil water and crack egg into it. Time the egg for 1min 30 seconds...longer if you like having a hard yoke. Place on toasts, sprinkle with s+p, add catsup. Simple and awesome.
200 Calories