Ingredients:
1/2 cup 365 organic refried beans
1 whole foods wheat tortilla
50 grams sliced peppers, raw
2 oz cabot sharp cheddar cheese
2 tbs sour cream
2 tbs green onion
30 grams avacado diced
2 tbs salsa
Heat tortilla in frying pan on low heat, both sides. While it is heating, microwave refried beans for one minute. Lay cheese out over entire surface of tortilla, spread peppers on and refried beans. Close up tortilla, turn heat to medium and brown both sides. Use other ingredients as desired!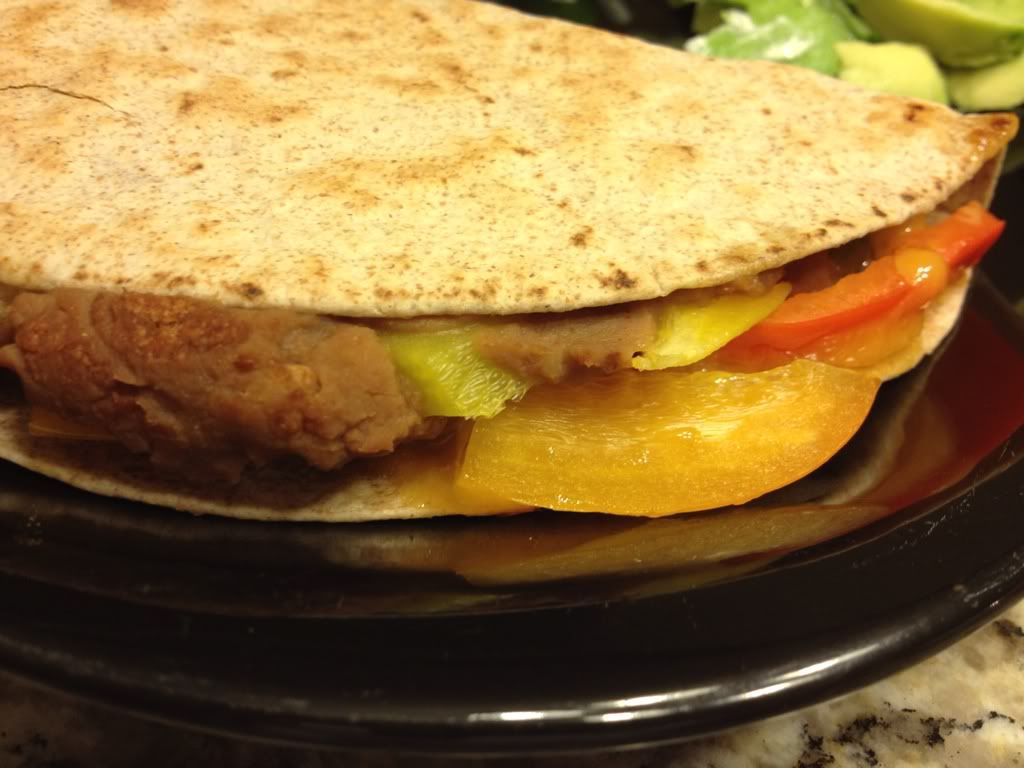 603 calories and worth every single one...
usually I only make this with 1 ounce cheese but I had extra calories to use today!